The page dedicated to a trip that changes lives.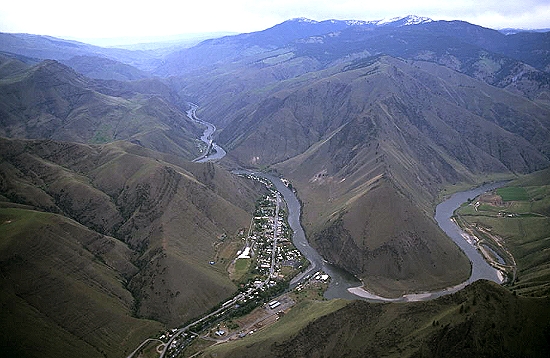 Riggins is a small town (pop. 419 according to 2010 census) with a big heart. Nestled in the Salmon River Valley, in Idaho, it boasts as the whitewater capital of the state. Interesting census data on the town can be found on wikipedia, but that's not our concern.
For me and others who have shared the experience, Riggins is a home away from home where a small portion of the universal body of Christ resides and thrives. I have gone to Riggins every summer for the past 8 years and I don't see it stopping any time soon. The reason for these trips? To be the church (universal) with a church (local) we love dearly. Every year I and others take a team of believers (usually highschoolers, though not exclusively) to Riggins to be the church. We perform acts of service, teach, pray, give, and more. We do the things the church (universal) is always supposed to be doing, and we do it in a local environment that can benefit from our help.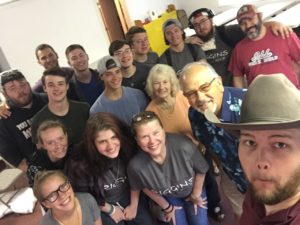 To find out about last year's trip, I encourage you to read this packet carefully.
It explains what the trip is about, what we do.
If you'd like to know more, you can visit previous trips' blogs and see what we did on a daily basis.
https://mygiveonthings.com/riggins-2018-blog/
https://mygiveonthings.com/riggins-2017-blog/
http://idaho2016.blogspot.com/
http://idaho2015.blogspot.com/
http://nwbcidaho2014.blogspot.com/
Here is a selfie we took as a group on the last trip.
To see more pictures, use the drop-down list in the menu.
If you'd like to make general donations to the Riggins 2019 trip, to be split amongst all the attendees,
you can do so by clicking the donate button below. Our team appreciates all the help we can get. To donate to a particular person, use the same button, but send me a follow-up email specifying the recipient of the donation.